Hi! I'm Dr Rod Irwin, scientist, business owner, author of Get Wired for Success, and Keynote Motivational Speaker.

Take this Opportunity to Host My Life-Changing Presentation:

"How to Wire Your Brain for Success!"
Give Your Teams Exciting, New, and Easy-to-understand Insights to Enhance their Business and Personal Performance and Well-being.
Unleash their Potential with Tangible and Practical Strategies, Ready to Use Now in Business and Life, Freshly Delivered Live or via Zoom to Your Corner of the World!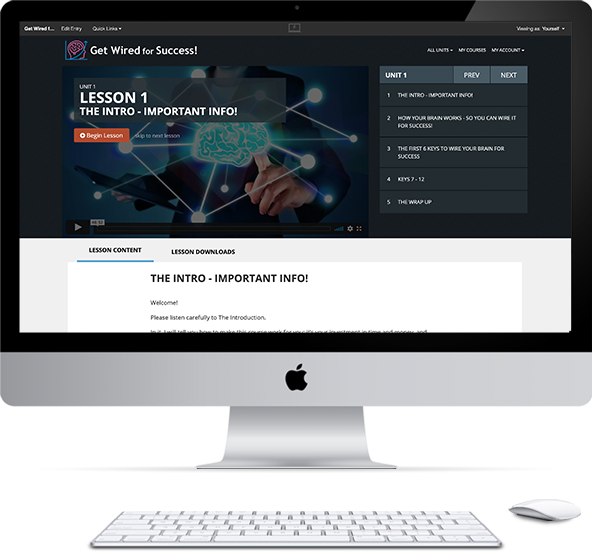 Your Teams will be Informed, Inspired and Entertained! In Just 60 Minutes, This is What They Will Learn:

How Your Brain Works

Easy-to-understand Science, Opening Up a Whole New World of Insights, Understanding, and Possibility!


5 Keys To Wire Your Brain for Success!

The Real Nuts and Bolts of this Presentation—the Keys to Accelerated Professional and Personal Development, All Based on Proven Science!


15 Practical Strategies and Tactics Ready to Use Right Now in Business and Life!

Take a Tour of Dr Rod's Amazing On-line Course "Get Wired for Success!"

And Access a Mind-blowing Offer to Go to the Next Level and Beyond!
Contact Dr Rod Now to Book this Presentation at Your Next Event, Meeting, Training Session, or Podcast!
Download the "Wired for Success" Pack Now to Make Your Event, Meeting or Training Session a Raging Success!
A Letter of Introduction for key decision makers in your organization—managers, board or committee members, or trainers.


An Invitation to the presentation for your audience and guests.


A Handout for attendees who want to go to the next level and beyond after the presentation—an invitation to enroll in Dr Rod Irwin's on-line course, Get Wired for Success, and inside access to a mind-blowing offer!