"Hi! I'm Dr Rod Irwin, scientist, business owner, and now author of Get Wired for Success. 
Get Wired for Success turns negative mindsets and feelings into positive thinking and emotions, transforms abilities into super-strengths, then turbo-charges business results with new strategies and tactics! 
It is founded on neuroscience and positive psychology, and in particular a phenomenon called self-directed neuroplasticity. I make this science entertaining, inspiring, and easy-to-understand.
Get Wired for Success will wire your brain for exponential success—lifelong, life-changing, guaranteed!"
Would you like your team or clients to be Wired for Success?
Now they can be!
A little about Dr. Rod Irwin
When Dr. Rod purchased his business for over a quarter of a million dollars, he soon discovered it was making a loss. With no training in business management, he plunged on, but eight years later he was over one million dollars in debt. It nearly killed him—crippling anxiety, mind-numbing insomnia, even a near death experience!
Then his big breakthrough: he discovered how to use neuroscience and positive psychology to wire his brain for success. When he applied this little-known science to his business, it totally changed everything: happy clients, a highly motivated team, a 721% jump in profits!
He created the business life of his dreams, and it totally transformed his life—to one of calmness, confidence and a love of living!
After five years of research, Dr Rod distilled a massive amount of science into just 12 easily understandable, essential facts that made the critical difference: The 12 Keys to Wire Your Brain for Success.
Apply The 12 Keys, and it's like your brain is turbocharged! Your thinking and emotions, and the way you see your world is so much better. And here is the best bit—the benefits are lifelong; yours to keep forever.
Get educated, inspired and entertained with Dr Rod's extraordinary new corporate training packages: Get Wired for Success!
Discover how to wire your brain for success too! Learn how to conquer mindsets—even anxieties and fears—and then unleash amazing potential as Dr Rod makes neuroscience easy to understand.
Dr Rod's mission is to help businesspeople create the business life of their dreams so they can live a life they love!
Now Dr. Rod is available to deliver inspiring corporate training packages to your team or clients on-line.
Corporate and Team Presentations: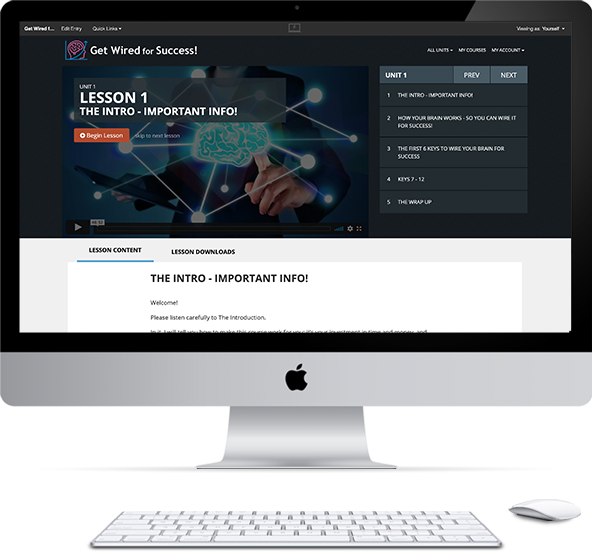 Unit 01
How To Wire Your Brain For Success
90 Minutes
How neuroscience can transform business life into amazing success!
The Big Breakthrough

How I crushed my mindsets and why it changed everything!

Neuroscience-Made-Easy:

How your brain works so you can turbocharge it!

The 12 Keys To Wire Your Brain for Success:

The real nuts and bolts of this training!
Unit 02
How to Dream Big, Then Turn Your Vision into Results
90 minutes
If you do not know where you are going, how are you going to get there?
This presentation will show you and your team how to create a crystal-clear vision of the future for your professional career and personal life.

You will receive 7 Rules Real Results, to transform your dreams into reality!

We all want to get to our dream life as fast as possible. Your team will then learn how to add speed and power to their vision with 4 Magnifying Tools.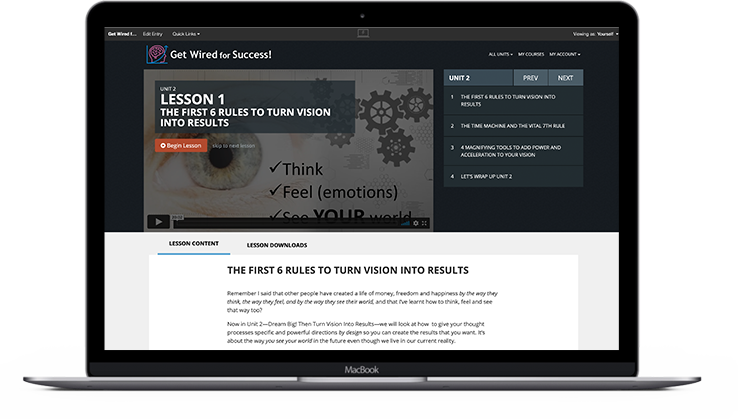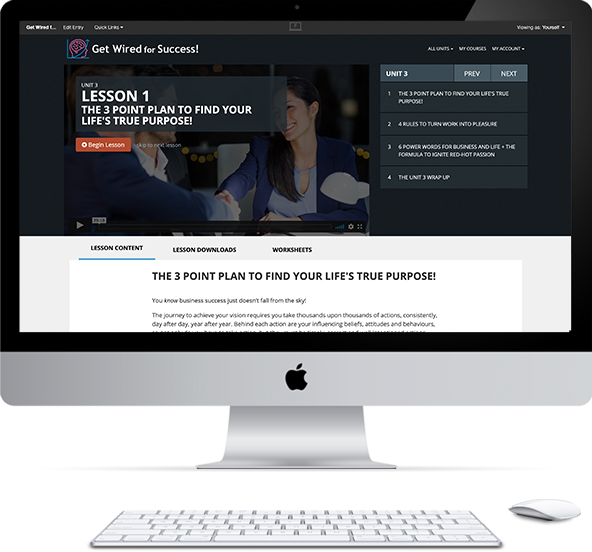 Unit 03
How to Be On Fire with Purpose, Power and Passion
90 minutes
Having a highly motivated team is essential to business success!
Boredom or burn out is a real risk for many talented team members. Your team will receive Four Rules to Turn Work into Pleasure.

In diverse teams, it is vital all team members speak up when they should. They will discover their Six Personal Power Words—vital energy for courageous, decisive, and authentic actions.


They will learn how to Ignite their Red-Hot Passion—the key ingredient to inspire, lead, and persuade others in their team or clients.
Unit 04
How to Master Your Thoughts and Emotions
90 minutes
Discover how to Optimize Mental Health and Well-being, AND Increase Your Emotional Intelligence!
Most professionals are aware of the importance of Emotional Intelligence or EQ. It is responsible for over 50% of your team's professional success! But how many businesspeople know how to boost their EQ? In this presentation, you and your team members will learn how to increase their EQ in key competencies such as self-awareness, courage, and leadership.


You and your team will have the opportunity to "Upload Software", Programming Your Mind for _________!! (You fill in this space with the outcomes you desire).

Business life can be a high-pressure, demanding and sometimes draining environment. You and your team will learn how to better conquer pressure and feelings of being overwhelmed with my Emotional Mastery Formula.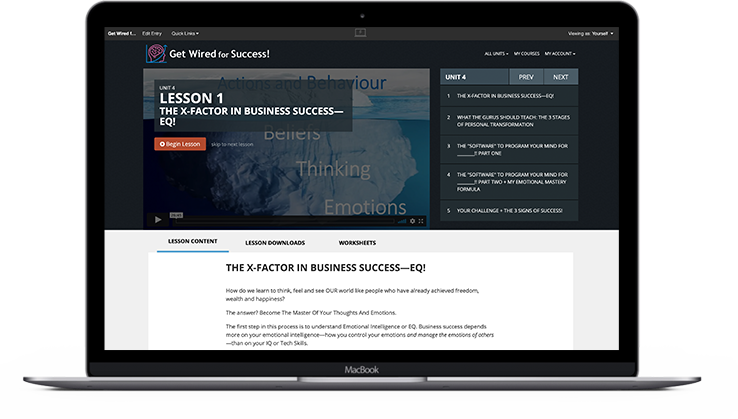 We round up all presentations by looking at Three Signs of Personal Success.
How do we maintain an upward career trajectory? How do we flourish as professionals? How do we find that State of Flow in which time seems to fly, when work is both effortless and a joy?
Choose One Package from any of these 3 Great Courses:
01
Unit 1
Dr Rod's 90 Minute Signature Training Experience.
02
Unit 1
+ Any One Other Unit
A Half Day Discovery
03
All 4 Units
A Two Half Day Masterclass
All sessions include PDF Worksheets to personalise this journey for every team member.

All sessions are based on neuroscience and positive psychology; not hype, mumbo jumbo or short-lived positive spin.

The skills you and your team will learn are life-long, yours to keep forever.

We use Zoom as a delivery platform.
Contact Dr Rod Irwin to custom design and book an exciting package today!